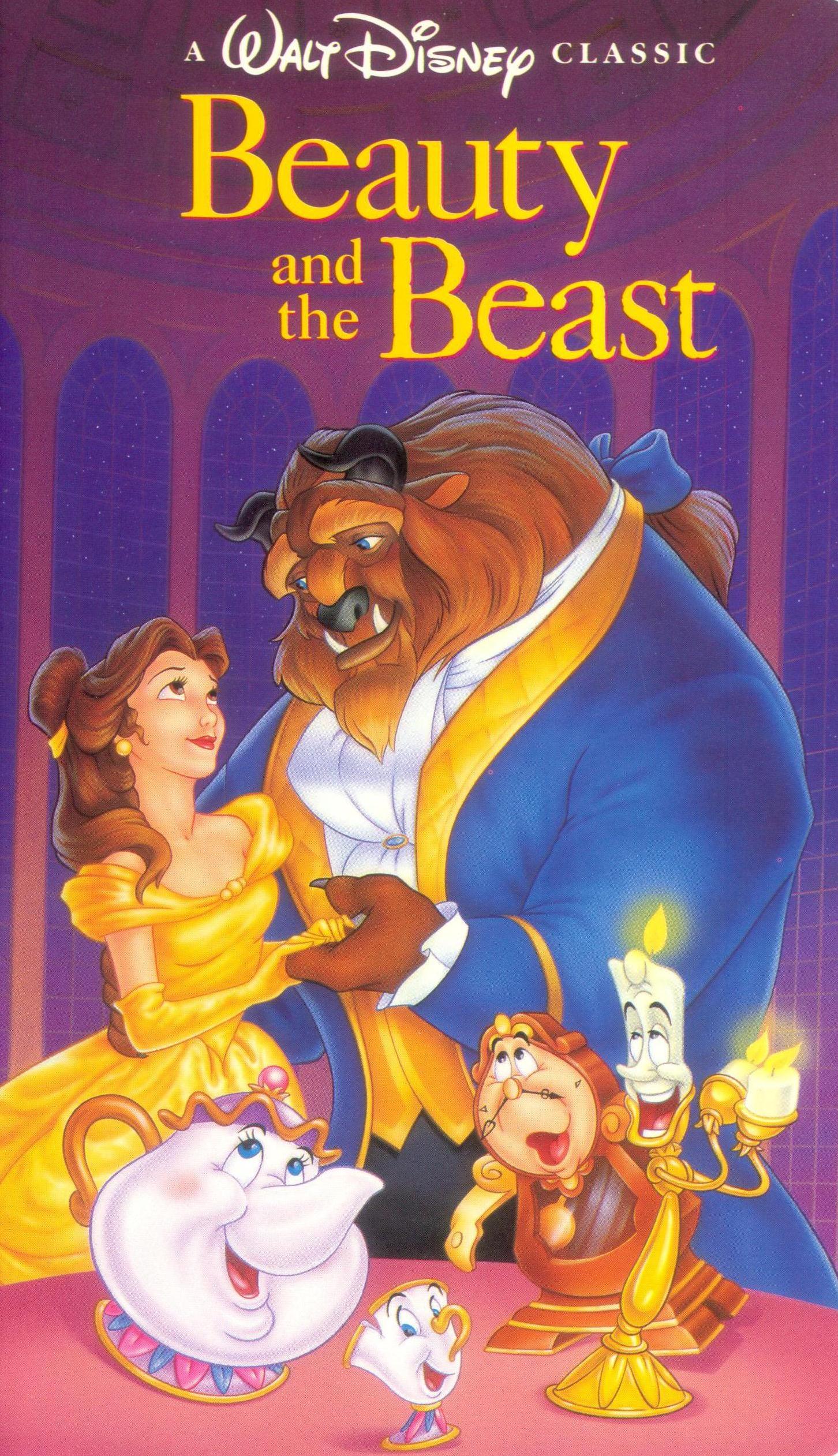 If you go around places like eBay, etsy, and other online shops, you'll see some ridiculous prices for Disney VHS tapes...
This is a recent phenomenon, too...
Copies of the 1992 VHS release of
Beauty and the Beast
are currently going for around $1,000 on eBay and other sites. Apparently, people born in the early-to-mid 1990s have realized how old their Disney VHS tapes are, and because they read something on BuzzFeed and ran with it, they assume that these things are a goldmine...
Let me tell you, as someone who has been collecting Disney VHS tapes for over a decade... These things are not worth $1,000... Not even close...
I certainly wouldn't shell out $1,000 for the 1992 VHS of
Beauty and the Beast
or the 1993 VHS of
Aladdin
. Why? Chances are, a good condition copy will be at a local yard/tag/garage sale for $1, or a consignment shop for less than $10.
The 1992 VHS of
Beauty and the Beast
, from the long-running Classics line that we collectors are super-familiar with, is one of the easiest pre-1995 Disney VHS tapes to find. It's not rare, it's not really hard to find, especially in the world of VHS collecting. This is so because
Beauty and the Beast
was at one time the world's best-selling home video release. The video was released October 30, 1992 and vaulted sometime in 1993,
it was a smash hit
.
The film itself was one of the biggest blockbusters of 1991, grossing a then-unprecedented $145 million at the domestic box office and well over $300 million worldwide, then unheard of for a post-Walt animated feature on its initial release. The previous stateside record was held by
The Little Mermaid
, which grossed $84 million back by the end of that picture's theatrical run. Everyone was ready to buy the video, and had to wait almost a year to get it. Different times, kids. It's not like now, where a movie enjoys 3-5 months in the cinema and then is on Blu-ray/DVD/VOD in no time.
Beauty and the Beast
sold over 20 million units before being put on moratorium. Most households had at least one copy of the film on VHS. Everyone I knew had it on VHS, everyone I knew saw
Beauty and the Beast
at some point in their lives or knew of it. The VHS, I'd argue, is more common and easier to find than the 2002 DVD and VHS release - The Platinum Edition.
I suspect this is going on because recently, Disney released the teaser for their live-action remake of
Beauty and the Beast
, which is coming out in March 2017. Like the company's other recent live-action/"realistic" remakes of the iconic animated classics, it's got the people my age excited. It hits them with nostalgia harder than an oncoming train, plus lots of people get a real lot out of seeing the animated films redone to be "more real" with casts they love. I myself have no interest in these remakes,
Beauty and the Beast
-2017 included, but this gets people talking about the classic...
Something similar happened a few years ago.
In late fall 2010, Disney released
TRON: Legacy
...
TRON: Legacy
was a sequel to Disney's 1982 sci-fi cult classic
TRON
, a film that sadly didn't find much of an audience back when it first came out, but slowly got itself a devout fanbase over the years.
TRON
was released on home video in 1983, with a cover that was quite different from other Walt Disney Home Video releases at the time. Most early 80s WDHV releases looked like this...
I would like to add that this photo, taken by me in 2012, has been used by others without my permission: Looking at you, Walt Disney Records and certain wiki editors...
Instead of Sorcerer Mickey and the Walt Disney Home Video logo taking up half of the front cover, we got this... (Pictured below is my Betamax copy of the 1983 release. Much more rare than
Beauty and the Beast
!)
The whole front of the box... While the rest of the packaging shows the Disney name (the spine, the back, the tape label), Disney went through a little phase in the early 1980s.
By 1983, Walt Disney Home Video was slowly breaking away from the way they did covers. The whole "have the artwork cover the entire front of the jacket, and leave the Disney name off" routine was done for a wave of films that were contemporary and carried PG ratings, back in the early 1980s the PG rating was more akin to today's version of the PG-13 rating. Disney going into that territory in the post-Walt years was a BIG deal at the time, but a bold experiment nonetheless.
This came off of a decade of mostly innocuous, overly family-friendly movies that were routinely being pumped out. The bite that many of Walt's films had was mostly absent during this troubled era, in both the animated features (with the slight exception of the moody
The Rescuers
) and the live-action films. They wanted to make ambitious live-action films that could stand alongside the PG-rated blockbusters of Steven Spielberg and George Lucas, and eventually do something similar with the animated films. By 1980, no Disney release had grossed $100 million on its initial release, without the help of re-release totals over the years...
A very cool and Walt-esque move, it didn't quite work out. When marketing these films, Disney hid their names on the trailers and posters, in an attempt to help them appeal to child-less adults that had "grown out" of Disney. By the early 1980s, no respectable adult or teen was seen anywhere near a Disney-branded product... Or so they thought.
TRON
and many of the other PG-rated Disney films of the era didn't find a big audience:
Tex
,
Something Wicked this Way Comes
,
Trenchcoat
, and a few others. All of this experimenting ended up leading to the creation of Touchstone, a label that Disney would use for PG and R-rated films. The first Touchstone film,
Splash
, was a box office smash. It paid off wonderfully...
Anyways,
TRON
was re-issued on home video a few times in the 1980s and 1990s. One of the most common editions is the 1985 edition, using the same cover artwork as the 1983 release but adding a Walt Disney Home Video border so that it fit alongside the company's other video releases...
This was done because by holiday 1985, well... Movie ratings changed a bit. Steven Spielberg finished
Indiana Jones and the Temple of Doom
in 1984, and it got a PG rating. The Joe Dante film
Gremlins
, which he produced, also got a PG rating. Both films were very controversial and deemed way too intense for young audiences whose parents might've taken them to, as the PG simply meant "know your child before taking him/her", recommending that no one under the pre-teen age go unless the parent does their research. (Novel concept, am I right?)
Spielberg then convinced the MPAA to create the middle-ground PG-13 rating to strongly caution parents about a film's content, and that it indeed might be too much for younger audiences while not being harsh enough for an R-rating. With that rating finalized in the latter half of 1984, Disney got the confidence to release PG-rated films of their own under the Disney banner. Films such as
Return to Oz
,
The Journey of Natty Gann
, and
The Black Cauldron
. (All of those flopped, too.)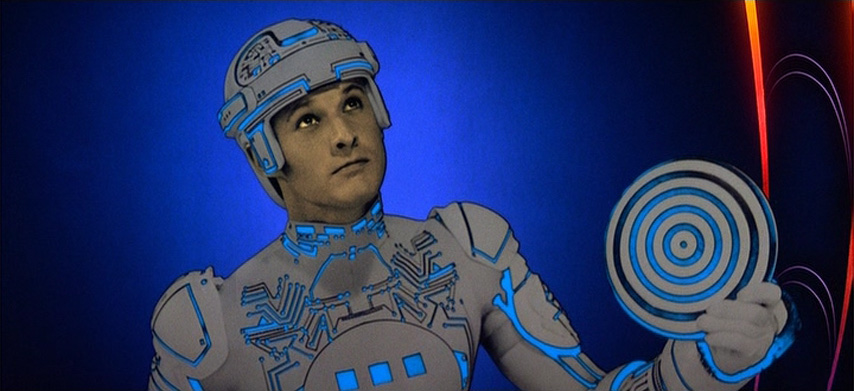 When
TRON: Legacy
came out, it was marketed as a whole new film to audiences who hadn't seen or even heard of
TRON
(if they did, chances are they heard about it via a reference to it on
Family Guy
or something), while also winking at the fans. It was almost a soft reboot in a way. While not meeting Disney's expectations at the box office, a $400 million worldwide gross wasn't too bad for a sequel to a relatively obscure film! People then sought out the original, and soon, on eBay you saw all the different editions of the VHS going for really high prices.
My 1985 VHS copy, pictured above... I purchased that in January 2009 for just $10. This release retailed for $29.95 during the holidays of 1985. The 1983 release carried an $84.95 price tag! Now that is probably worth more than $100!
I remember in late 2010/early 2011, the 1985 release was going for $100+! Even the 90s release was going for around that amount!
Anyways, I feel that this is why
Beauty and the Beast
in particular is demanding such prices - the live-action remake. It's going to be a massive blockbuster, racking up 91 million+ hits the day it YouTube, a record for a single day's worth of views.
Though I wonder, with the new
Jungle Book
doing so well, where are the listings for the 1991 VHS of
The Jungle Book
that demand $1,000 for it? I'd argue that the 1991 VHS of
The Jungle Book
is worth more than
Beauty and the Beast
's VHS will ever be, as it sold roughly 10 million units, much less than what
Beauty and the Beast
sold.
Moving on...
Actually, something like this had happened in the early 1990s...
At one time, you had to shell out over $100 for a VHS of something like
The Little Mermaid
. Disney's much-despised vault system was in full force since the days they began releasing the big-time classics on home video in the mid-1980s, big-time meaning the ones that Disney vowed to never show on television or anywhere outside of the cinema. The start of The Classics line...
The Little Mermaid
is a fine example. It came to home video in May 1990, and before vaulting in April 1991, it sold a good 10 million copies. Late-to-the-party folks who wanted to own the film went to places
that were selling them for ridiculously high amounts
, because back in the early 1990s, who knew when
The Little Mermaid
would come back to home video? "When they're gone, they're gone." Especially for families who wanted to show these films to their kids while they were still very young, and have them grow up with these classics.
You didn't really see that happen with live-action blockbusters of the late 1980s and early 1990s, which were usually available everywhere you went, and weren't awfully hard to find. Disney was savvy, the animated classics canon is and was a goldmine that appeals to mostly all ages, so their vault system - an updated variation of what Walt Disney did with his features in the 40s, 50s, and 60s - was ideal.
Lady and the Tramp
, for instance, had a then-record number of preorders in 1987 - over 2 million copies.
Lady and the Tramp
hit video in October 1987, and vaulted in spring 1988. A record-breaking 3 million copies were sold.
When you know it's going to go, and you want to own it and not spend months renting it over and over, you got that rush to go out and get the classic before it gets locked away in what seems like a Fort Knox-esque vault. By the mid-1990s, most of the top-selling video releases of all time were Disney animated films.
The Lion King
still holds the record for most units sold, roughly 30 million!
So... With all of this said, is the 1992 VHS of
Beauty and the Beast
worth something?
Perhaps, but given how common it is, probably not too much. It depends on the collector and who is willing to pay so much for it. Me, being someone in the know, would not do that. The 1992 VHS of
Beauty and the Beast
is as common as, say, NES cartridges of
Super Mario Bros.
, LP pressings of Fleetwood Mac's 1977 masterpiece
Rumours
, or something similar. I'd say more obscure Disney films, and their many 80s home media releases, are pretty valuable - as are demo tapes, unreleased screeners, and stuff like that. The most I ever paid for a Disney VHS was roughly $45-50, for a demo VHS.
For some, the 1992 VHS of
Beauty and the Beast
can be very valuable. I think you need to do research first, and then get an idea of how much you could sell it for - if you're looking to do that. This, I think, goes for any collectible or "vintage" item you are willing to sell...
It is valuable in other ways...
Beauty and the Beast
's 1992 VHS is the closest thing you'll get to the original version of the movie. Unlike many Disney animated classics,
Beauty and the Beast
saw revisionist changes and alterations over the years. Even the film presented on the video release is not the same exact film moviegoers saw in the theaters in 1991 and early 1992. There are minor little alterations here and there; film fans and purists will notice, casual viewers? Not so much. That's another story for another day. The other reason why it's valuable? Well, it's a great Disney animated film... On a videocassette! You also get previews from the era, a time capsule, a look at one bit of the early 1990s. Watch and enjoy, but not too much! You don't want that tape to wear down!
Happy searching, happy watching, happy collecting, and happy selling!